Commitment to our team 
Diversity and inclusion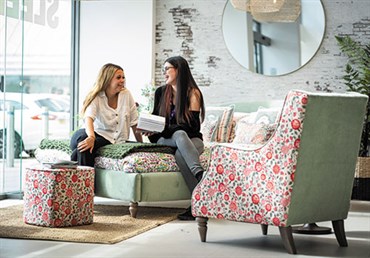 We adapt our inclusion agenda to support our employee to grow their skill and their career, regardless of their gender or background.
Highlight for this year:
33% of our store management is female
Conducted Your Say, our in-house colleague engagement with engagement rate of 64%. Key finding of this exercise are:

29% of colleagues identify as Black, Asian and minority ethnic (BAME) vs 20.5% from the 2021 Census in England and Wales.
8% of our colleagues are from the LGBTQIA+ community vs 3.2% from the latest Census data.
Training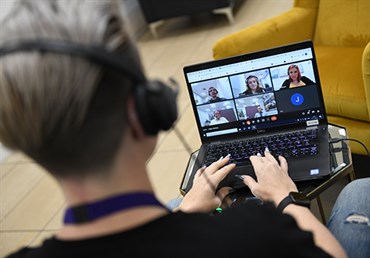 We believe we have the best people on our team and to ensure they evolve with the business; we invest heavily in continued education
Highlight for this year:
Over 100 leaders attended our Inclusive Leaders programme
2000 learning hours on Leadership Academies attended by our middle manager
Launched Driving School - training Class 2 drivers to address a critical skills gap in the UK and unlock a career path for our colleagues.
Health, safety and wellbeing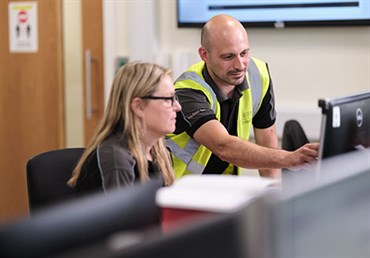 Our priority is to reducing the accident rate in our operation, while supporting our colleagues to live happy and healthy lives, and feel confident to have conversations about their wellbeing.
Highlight for this year:
Launched a safety culture campaign (Be Safe-Taking Care) across the DFS Group which resulted in 20% reduction in accidents
Launched Winter Wise campaign, helping our colleagues get through a tough macro-economic environment
Launched Health Cash Plan Scheme, giving colleagues access to an improved health benefit.
Our roadmap for the future 
Sustainable sourcing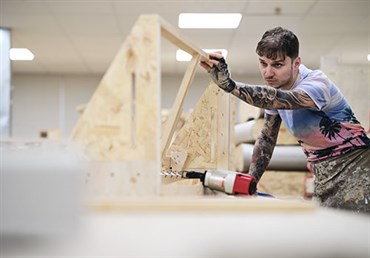 In FY23 we introduced a new Sustainable Sourcing Policy to ensure our manufacturing partners and extended value chain are all clear about our ambition and expectations on ethical sourcing and reducing our environmental impact.
Highlight for this year:
Timber: 70% of all upholstery suppliers are FSC certified.
Leather: 51% of leather used on upholstery products sourced from supply chains with LWG certification
Textiles: most of our body-upholstery fabrics are now OEKO-STEP certified (cotton - 87%, viscose - 78%, polyester - 81%)
Net-zero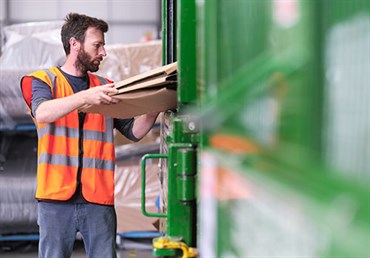 We are committed to reducing our environmental impact and our carbon footprint to reach Net Zero by 2040.
Highlight for this year:
Reduced Scope 1 & 2 emission intensity compared to FY18/19 baseline by 45%
Continue our energy efficiency measures by replacing our gas heating with electric heating ventilation and HVAC with the more energy efficient alternatives.
Trialled infra-red heating and installed centralised energy management system across our estates, which resulted in 9.1% reduction on overall energy consumption compared to FY19.
Launched Supplier Engagement program take our supplier our Net-Zero journey and encourage them to develop their own Science-Based targets.
Circularity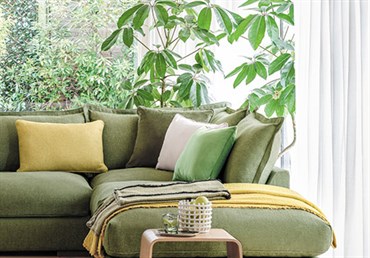 Our Sofa Cycle strategy provides a framework to ensure we are tackling our environmental impact at every area of the value chain and product life-cycle.
Highlight for this year:
Developed important, innovative first steps to fully circular product ranges. This year we launched the Gaia range in Sofology and an award-winning sprung seat solution for the Grand Designs range at DFS.
83,993 Old sofas and chairs were collected from customer homes and converted to energy through Clearabee.
Committed to helping everyone thrive 
Giving back to the community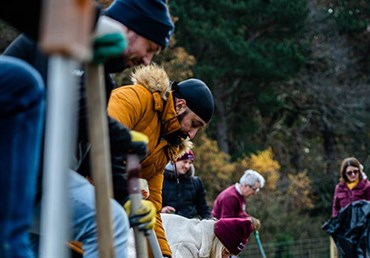 We recognise the vital role large We recognise the vital role large organisations can play in supporting the communities in which we live and work and we are committed to helping each community thrive.
Highlight for this year:
Launched our Giving Back programme in 2021, in which we have committed to raise and donate up to 1% of our Profit Before Tax every year. We surpassed this target by donating over £660,000 through our partnership with BBC Children in Need.
Established a national partnership between Sofology and Home-Start. Sofology will donate sofas to Home-Start outreach centres to help struggling children and families.
Quality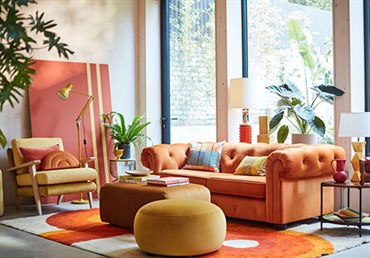 Customers are at the heart of our business, and in many ways, how we measure our success. Their feedback helps define our priorities today and in the future.
Highlight for this year:
Awarded the BSI Kitemark standard for a sixth consecutive year. DFS is still the only retailer and manufacturer to hold this accreditation across all our upholstery products.
Achieved "Excellent" rating on Trustpilot for both brands.
180,000 Old sofas and chairs were collected from customer homes and converted to energy through Clearabee.
Ethical business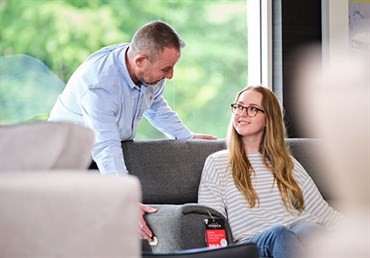 As part of our belief in being a responsible business, we ensure that all employees undertake a Code of Conduct refresher session each year as part of their mandatory training.
The Group takes all steps necessary to comply with the principals as set out in the GDPR and DPA 2018 and have a formal Data Protection policy.