Our board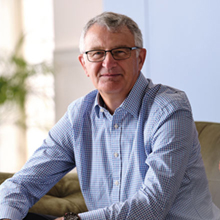 Ian Durant
Non-Executive Chair

Ian joined DFS as Non-Executive Chair in May 2017 and has over 35 years' experience in retail and logistics. Ian is currently also Non-Executive Chair at Greggs plc and a NonExecutive Director of Warren Partners, where he is also the Chair of the Employee Ownership Trust.
As a chartered accountant, Ian has held senior executive financial positions at a broad range of listed companies, with notable roles including Finance Director at Liberty International plc and Group Finance Director at Thistle Hotels, Hong Kong Land and Dairy Farm International.
He has also held non-executive directorships of a number of UK listed companies. These include Capital and Counties Properties where he was Chair of the Board, Home Retail Group, where he was Chair of the Audit and Risk Committee, Greene King, where he was Chair of the Audit Committee and Senior Independent Director and Westbury, where he chaired the Audit Committee.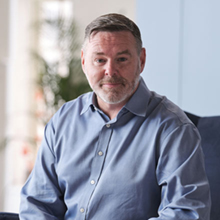 Tim Stacey
Group Chief Executive Officer

Tim Stacey, CEO of the DFS Group, joined DFS in July 2011, prior to becoming the Group CEO he held a number of key leadership roles across the business.
Tim has a wealth of leadership and retail experience, including 12 years at Alliance Boots in roles such as Multi-Channel Director for Boots.com and Director for Online and Business Development.
Tim has a BA(Hons) in Accounting and Finance from Nottingham Trent University and is a member of the Institute of Chartered Accountants of England and Wales.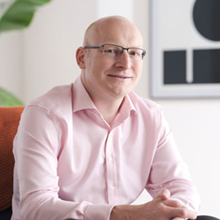 Mike Schmidt
Group Chief Financial Officer

Mike is the Group's CFO and leads the Finance and Corporate Governance activities, the Group Property team and long-term strategic development programme. 
Prior to joining DFS, Mike previously spent 13 years in corporate finance roles at leading investment banks including Citi and also UBS, where he gained experience advising a wide range of customer focused companies. 
Mike has a MA (Hons) in Economics and Management from Cambridge University and a CIMA Certificate in Business Accounting.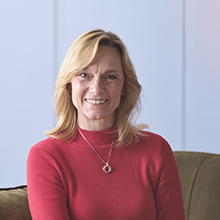 Alison Hutchinson
Senior Independent Director

Alison Hutchinson joined DFS as an Independent Non-Executive Director in May 2018, and currently serves as the Senior Independent Non-Executive Director and chair of the Responsible and Sustainable Business Committee.
Alison has a strong background in both IT, retail financial services and the retail sector.  She started her career at IBM where she became Global Director of Online Financial Services. In 2000, Alison joined Barclays Bank where she held senior management positions including Marketing Director of Barclaycard before moving to specialist mortgage provider Kensington Group in 2004, where she was Managing Director and then Group CEO, leading the successful sale of the business to Investec in 2008.  Over the last 12 years Alison has worked in the retail and hospitality sector to launch and grow a movement which enables digital charity donations.  In 2016, she was awarded a CBE for services to the economy and charities.
Alison is currently Chief Executive of Fintech charity The Pennies Foundation (which she founded in 2009) as well as being the Senior Independent Director at Yorkshire Building Society and Foresight Group Holdings Ltd.  Alison has a BSc in Technology & Business Studies from Strathclyde University.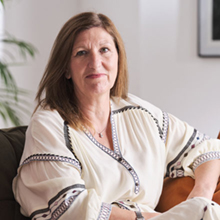 Jane Bednall
Independent Non-Executive Director

Jane Bednall joined DFS in January 2020 as an Independent Non-Executive Director. She is also currently a Non-Executive Director of Hostmore plc, a growing hospitality business whose brands include Fridays and 63+1st, and of Kings Cross Central General Partnership, the largest mixed use development to be masterplanned in London for 150 years, as part of her work with AustralianSuper, Australia's largest pension fund. 
Jane has a strong marketing and commercial background in customer facing FTSE 50 companies.  Most recently, Jane served as Chief Marketing Officer for Scottish and Southern Energy (SSE) plc and prior to that in global senior leadership positions with InterContinental Hotels Group, British Airways and Centrica.
Elected by the Energy Industry, Jane also served for two years as Non-Executive Director of Smart Energy GB.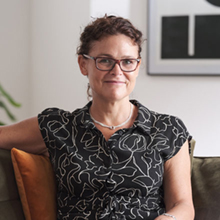 Jo Boydell
Independent Non-Executive Director

Jo Boydell joined DFS in December 2018 as an Independent Non-Executive Director and was appointed Chair of the Audit Committee in April 2019.
Jo has been the Chief Executive Officer of Travelodge Limited since  May 2022 having joined the business as the Chief Financial Officer in 2013. Prior to that, Jo held senior finance roles across a number of consumer-facing companies including Mothercare, Jessops, Ladbrokes, Hilton Group and EMI Group. She is a Chartered accountant.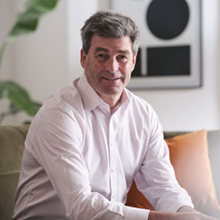 Steve Johnson
Independent Non-Executive Director

Steve Johnson joined DFS in December 2018 as an Independent Non-Executive Director. He is currently the Executive Chairman of Matalan Group and also chairs our Remuneration Committee.
Steve has significant retail, supply chain, manufacturing and M&A experience, having held senior executive roles with several retailers including at Asda. Prior to this Steve spent five years with Bain & Co having graduated from the University of Cambridge with a Masters Degree in Manufacturing Engineering.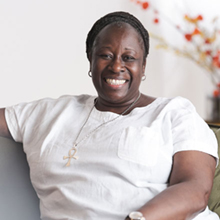 Loraine Martins OBE
Independent Non-Executive Director

Loraine joined DFS in June 2021 as an Independent Non-Executive Director. She is currently the Global Lead for diversity and inclusion at Nichols Group, a strategic transformation consultancy.
Formerly the Director for Diversity and Inclusion at Network Rail, the body responsible for the UK's Rail infrastructure, in 2021 Loraine was awarded an OBE for her work on diversity and inclusion. Prior to that, Loraine was responsible for Jobs & Skills and Equality & Inclusion in the construction of the Queen Elizabeth Olympic Park for the London 2012 Olympic Games, for which she was awarded an MBE.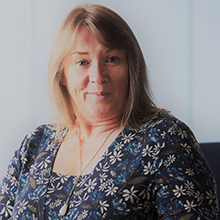 Liz McDonald
General Counsel & Company Secretary

Liz joined DFS in 2018 as the General Counsel & Company Secretary. She is responsible for the Corporate affairs of the Group and leads the Legal, Compliance, Company Secretariat and Health & Safety teams.
Liz has over 25 years experience in the legal sector, having held previous roles at various public and private companies, including Integrated Dental Holdings, Peel Airports Group, KCOM Group PLC and Yorkshire Electricity.