Sustainability 2020
Sustainability 2020
THE START OF OUR JOURNEY
Throughout 2020, we've put a lot of work into ensuring our business grows on the right ethical foundations. We've developed an overall ESG strategy that builds on our values. This is just the start of our sustainability journey, but we've made some pretty good strides already. Here you can read all about what we've been doing, and what we'll be doing next.
When you sit on one of our sofas, we want you to feel comfortable - in every way.
As well as a comfortable place to sit, our customers want to buy a sofa from a company they're happy with. In the same way, we want our investors and colleagues to feel comfortable with the way we run our business.
We've been making sofas for over 50 years now, so we do know a thing or two about them. In that time, we've seen huge changes in people's needs and tastes, and in their concerns about the effect on our planet of the things they buy.
We've been listening - and changing the way we make and sell our products, so we reduce our impact on the environment. At the same time, we're continuing to build a healthy, sustainable business - where our people can make a difference, and where we can serve our communities and benefit the economy.
Here we outline what we're doing to make our business better by stepping up to the environmental and social challenges we all face.
Protecting our colleagues, communities and business
The culture and ethos across the Group is all about doing the right thing. We set clear standards for conduct, which we expect colleagues and suppliers to adhere to, including a zero-tolerance approach to bribery, corruption and infringement of human rights. We maintain long-standing relationships with our suppliers, ensuring the high quality and rigorous safety standards of all the materials and components we use.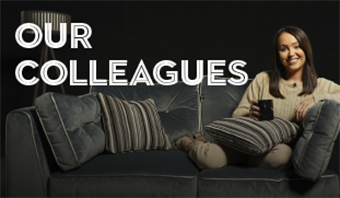 Our ability to provide fantastic products and services comes from the expertise, experience and commitment of our colleagues. Our success is based on our ability to attract people with the right skills and aptitude, and to motivate, develop, support and reward them appropriately. Here you can read more about our approach to diversity, engagement and career development.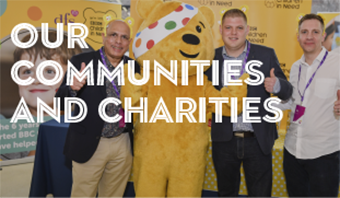 We recognise we're in a position to make a difference to peoples' lives in the communities where we live and work. We make a positive contribution in many ways across the Group, whether raising money for charity, donating products to help those in need, or volunteering in the community. This year we launched our Giving Back at DFS initiative, to build on all these activities.
More downloads
Sustainability 2020 update - please download to your desktop to view interactive version