Our board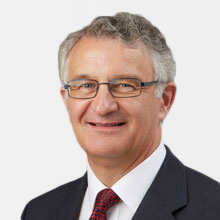 Ian Durant
Non-Executive Chair

Ian joined DFS as Non-Executive Chair in May 2017 and has over 35 years' experience in retail and logistics.  He is currently also Non-Executive Chair at Greggs plc.
As a chartered accountant, Ian has held senior executive financial positions at a broad range of listed companies, with notable roles including Finance Director at Liberty International plc and Group Finance Director at Thistle Hotels, Hong Kong Land and Dairy Farm International.
He has also held non-executive directorships of a number of UK listed companies.  These include Capital and Counties Properties where he was Chair of the Board, Home Retail Group, where he was Chair of the Audit and Risk Committee, Greene King, where he was Chair of the Audit Committee and Senior Independent Director and Westbury, where he chaired the Audit Committee.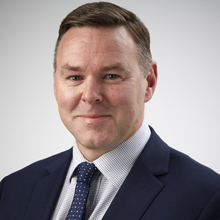 Tim Stacey
Chief Executive Officer

Tim Stacey, CEO of the DFS Group, joined DFS in July 2011, prior to becoming the Group CEO he held a number of key leadership roles across the business.
Tim has a wealth of leadership and retail experience, including 12 years at Alliance Boots in roles such as Multi-Channel Director for Boots.com and Director for Online and Business Development.
Tim has a BA(Hons) in Accounting and Finance from Nottingham Trent University and is a member of the Institute of Chartered Accountants of England and Wales.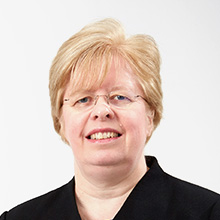 Nicola Bancroft
Chief Financial Officer

Nicola Bancroft has 28 years of experience in the retail sector and previously worked for Alliance Boots where she held a series of senior finance roles, including Commercial Finance Director and Retail & Transformation Finance Director.  
Since joining DFS in January 2013, as Commercial Finance Director, she established the commercial finance function and was responsible for strategic planning, financial planning, business intelligence and finance partnering providing support to all business areas.  Nicola has a BA (Hons.) in Accounting and Finance and is a fellow of the Chartered Institute of Management Accountants.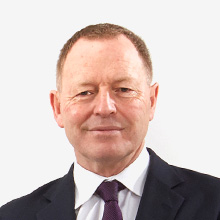 Luke Mayhew
Senior Independent
Non-Executive Director

Luke Mayhew joined DFS in October 2014 as Senior Independent Non-Executive Director.
Luke previously served for 13 years on the Board of John Lewis Partnership, including as Managing Director of the Department Store division. Luke also spent five years at British Airways Plc and seven years at Thomas Cook Group PLC in senior positions. He was also previously Chairman of the British Retail Consortium, a Non-Executive Director of WH Smith PLC and Chairman of Pets at Home Group Limited.
He is also currently Independent Non-Executive Director of InterContinental Hotels Group PLC, Trustee of BBC Children in Need, Director of the National Youth Orchestra of Great Britain and Director of Platinum Sports Management Limited. Luke has a BA (Hons) from Oxford University and a Masters in Economics from the University of London.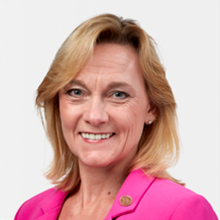 Alison Hutchinson
Non-Executive Director

Alison Hutchinson joined DFS in May 2018 as an Independent Non-Executive Director, and currently chairs our Remuneration Committee.
She has a strong background in both IT and retail financial services, having started her career at IBM where she became Global Director of Online Financial Services. In 2000, Alison joined Barclays Bank where she held senior management positions including Marketing Director of Barclaycard before moving to specialist mortgage provider Kensington Group in 2004, where she was Managing Director and then Group CEO, leading the successful sale of the business to Investec in 2008. In 2016, she was awarded a CBE for services to the economy and charities.
Alison is currently Chief Executive of Fintech charity The Pennies Foundation (which she founded in 2009) working with retailers to enable digital giving, a non-executive Director of LV= and Yorkshire Building Society and, until the end of 2017, was a non-executive director of Aviva Life, GI & Health UK. Alison has a BSc in Technology & Business Studies from Strathclyde University.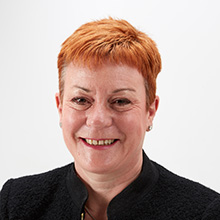 Julie Southern
Non-Executive Director

Julie Southern joined DFS in February 2015 and currently chairs our Audit Committee
She was previously with Virgin Atlantic from 2000-2012, first spending ten years as CFO before taking on the role of Chief Commercial Officer in 2010. Prior to joining Virgin Atlantic, Julie was Group Finance Director of Porsche Cars GB and Finance and Operations Director of WH Smith's subsidiary HJ Chapman & Co.
Julie is currently a non-executive director of NXP Semiconductors N.V., Ocado Group plc and easyJet plc. In addition, she is currently a non-executive director of Rentokil Initial plc and Cineworld Group plc where she also chairs their Audit Committees. She is a qualified accountant, having trained with Price Waterhouse, and has an MA (Hons) in Economics from Cambridge University.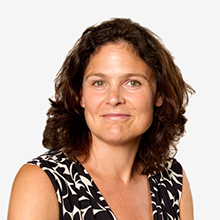 Jo Boydell
Non-Executive Director

Jo Boydell joined DFS in December 2018 as an Independent Non-Executive Director. and will become Chair of the Audit Committee in April 2019.
Jo has been the Chief Financial Officer of Travelodge Limited since 2013. Prior to that, Jo held senior finance roles across a number of consumer-facing companies including Mothercare, Jessops, Ladbrokes, Hilton Group and EMI Group. She is a Chartered accountant.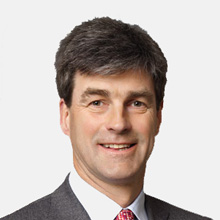 Steve Johnson
Independent Non-Executive Director

Steve Johnson joined DFS in December 2018 as an Independent Non-Executive Director. He is currently a non-executive Director of Big Yellow plc and the Senior Independent Director of Lenta Limited.
Steve has over 20 years experience in the retail sector, having held senior executive roles with a number of retailers including Poundworld, Focus Wickes DIY Group and Woolworths. Prior to these roles, he spent 8 years at Asda having originally started his career in management consultancy with Bain & Co.