Our board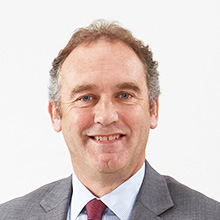 Richard Baker
Chairman

Richard joined DFS in 2010 and has 29 years of experience in the consumer and retail sector. Between 2003 and 2007, he was Chief Executive of Boots Group and Alliance Boots, and oversaw the merger between Boots Group and Alliance Unichem in 2005.
Prior to joining Boots, Richard was Chief Operating Officer at the supermarket group Asda. Since September 2014, Richard has served as non-executive Chairman of Whitbread plc, following his appointment as a non-executive director in September 2009. He is also currently a non-executive Operating Partner of Advent, the non-executive Chairman of the Global Advisory Council of Aimia Inc, which owns and runs the Nectar loyalty programme in the United Kingdom and he is an independent director of the Lawn Tennis Association. Richard has an MA (Hons) in Engineering Science from Cambridge University and a Diploma in Strategic Retail Management from Harvard.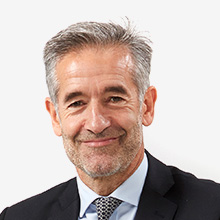 Ian Filby
Chief Executive Officer

Ian Filby joined DFS in September 2010 and has 34 years of retail experience, primarily at Alliance Boots, where his most recent roles were Retail Brand Development Director and Trading Director.
Until January 2010, Ian was also Interim Chief Executive Officer of Nectar, the UK's leading coalition loyalty programme. He is also currently non-executive Chairman of Shoe Zone plc and is a member of the British Retail Consortium Board, and Chairman of the British Retail Consortium Policy Board. Ian has an MA (Hons) in Chemistry from Cambridge University.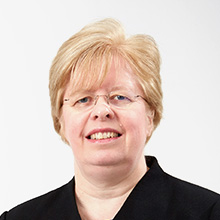 Nicola Bancroft
Chief Financial Officer

Nicola Bancroft has 28 years of experience in the retail sector.  
She joined DFS in January 2013 from Alliance Boots where she held a series of senior finance roles, latterly Commercial Finance Director and Retail & Transformation Finance Director.  She has a BA (Hons.) in Accounting and Finance and is a fellow of the Chartered Institute of Management Accountants.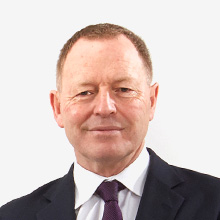 Luke Mayhew
Senior Independent
Non-executive Director

Luke Mayhew joined DFS in October 2014 as Senior Independent Non-Executive Director.
Luke previously served for 13 years on the Board of John Lewis Partnership, including as Managing Director of the Department Store division. Luke also spent five years at British Airways Plc and seven years at Thomas Cook Group PLC in senior positions. He was also previously Chairman of the British Retail Consortium, a Non-Executive Director of WH Smith PLC and Chairman of Pets at Home Group Limited. He is currently an independent non-executive director of InterContinental Hotels Group PLC and Trustee of BBC Children in Need. Luke has a BA (Hons) from Oxford University and a Masters in Economics from the University of London.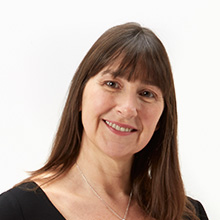 Gwyn Burr
Independent Non-executive Director

Gwyn Burr joined DFS in December 2014, and chairs its Remuneration Committee.
She previously served on the operating board of J Sainsbury plc with responsibility for customer service, human resources, corporate responsibility and corporate communications, as well as key sponsorship schemes including the Paralympic Games programme. Before that, she held various management positions within the supermarket group Asda. She is currently an INED of Metro AG, Wembley National Stadium Limited, Hammerson plc and Just Eat plc. She is also a NED of Sainsbury's Bank plc and the Financial Ombudsman Service. Gwyn has a BA (Hons) in Economics and History from Bradford University.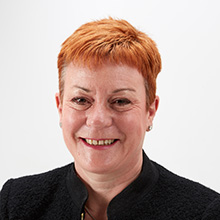 Julie Southern
Independent Non-executive Director

Julie Southern joined DFS in February 2015 and currently chairs our Audit Committee
She was previously with Virgin Atlantic from 2000-2012, first spending ten years as CFO before taking on the role of Chief Commercial Officer in 2010. Prior to joining Virgin Atlantic, Julie was Group Finance Director of Porsche Cars GB and Finance and Operations Director of WH Smith's subsidiary HJ Chapman & Co. Julie currently is a non-executive director of NXP Semiconductors, Cineworld Group and also Rentokil Initial where she also chairs the Audit Committee. She is a qualified accountant, having trained with Price Waterhouse, and has an MA (Hons) in Economics from Cambridge University.